OUR evolution
CipSoft was founded in June 2001 by Guido Lübke, Stephan Payer, Ulrich Schlott and Stephan Vogler, who are still shareholders of the limited liability company today. What started as a student hobby project is now a company with almost a hundred employees that has been profitable since its formation and independent from external investors.

The idea to create an online role playing game was born in the autumn of 1995. In contrast to text-based multi user dungeons, which were common in those days,
Tibia
was to have a graphical user interface which would give players a better idea of the world in which they live.
In January 1997 the first permanent public server was launched, which made Tibia one of the first MMORPGs ever. Since then the game has grown continuously thanks to the ongoing enthusiasm of a dedicated community.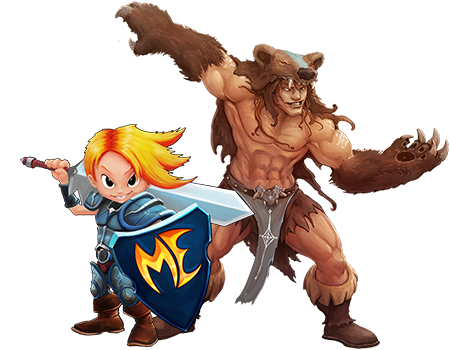 Tibia was one of the first games to use a free-to-play model. The Premium Accounts introduced in 2001, which grant access to more content and more features, are still an important source of income today. Up to now Tibia has generated a turnover of more than 200 million Euros.
In January 2002 the still young company started to port the successful concept of Tibia to mobile devices. One year later
TibiaME
was presented as the first mobile online role playing game at the CeBIT computer trade fair. In May 2003 it was finally published on Symbian, the leading operating system at that time. In the following years, TibiaME was ported to more than 10 different platforms and operating systems and the graphics were completely modernised. On Google Play alone it has been downloaded more than one million times.
In the interim, CipSoft has developed and tested numerous game ideas. From a prototype published in 2014,
Panzer League
emerged. The first mobile MOBA with tanks was
nominated
for numerous awards even before its official release in November 2018. Panzer League was downloaded more than 600,000 times from the App Store and Google Play before it
ceased operations
in 2020.
In September 2020,
LiteBringer
was released. The mix of trading simulation and idle game fully operates on the Litecoin blockchain and was
nominated
for the innovation award for the "Deutscher Entwicklerpreis" (German Developer Award). In 2022, CipSoft won "
Studio of the Year
" at the
Deutscher Computerspielpreis
(German Computer Games Award) that is awarded by the German government and the
German Games Industry Association
.