Teams and CEOs
CipSoft consists of a team of almost a 100 employees. Three of the four company founders are still actively involved in the shaping of the company. Since all areas of developing and operating the game is done in-house, the tasks in all departments are varied and diverse.

By far CipSoft's largest team works on Tibia and consists mainly of programmers. They develop client- and server programs for example or create tools for game design and player management.

As with all our games, the Tibia team is also supplemented by game and content designers as well as the product management. While the game designers develop new game ideas and mechanics and fine-tune the balancing, the content designers are responsible for the development of all game content and the creation of a living world.

The incubation team supports all employees in implementing their game ideas, organises in-house presentations and discussions groups or hosts game jams.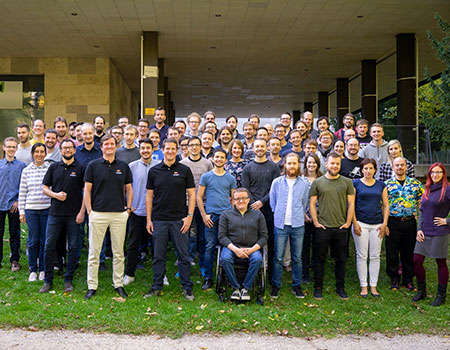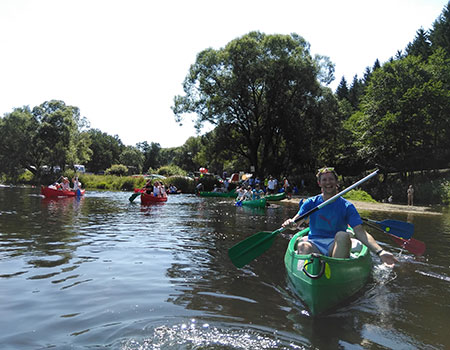 In addition to the product and development teams, there are other departments that are not assigned to a specific game, but work for the entire company and, for example, ensure the ongoing operation of the games.

The graphics department designs everything from first concept arts to finished 2D sprites or 3D models. The community management communicates with and advises our players of relevant news and updates, and they also collect information for the product management team.

There are also in-house departments for customer support by email or directly in the games, payment processing as well for testing games or software components. The system administrators keep the global servers as well as the office infrastructure up and running.
Since July 2021
, CipSoft's management team consists of Stephan Vogler, Benjamin Zuckerer and Ulrich Schlott (pictured left to right).
Ulrich Schlott
is one of the founders of CipSoft and the Chairman of the Board. His hobbies are sailing, baseball and electronics. His favourite computer game is Ultima 4.
Stephan Vogler
, who has been friends with Uli since their school days, stands at his side in the day-to-day business. Steve is an enthusiastic skier, loves contemporary art and travelling to far-away countries. His all-time favourite game is Tetris.
Benjamin Zuckerer
represents CipSoft externally, and otherwise focuses on the development of a new game. If he is not playing board and computer games in his spare time, he likes to go mountaineering. Ben loves UFO: Enemy Unknown.