June 24, 2021 – LiteBringer, the blockchain game nominated for the "German Developer Award" in the Innovation category after its release in September last year, has just received its biggest update yet. Players of CipSoft's original mix of trading, idle and role-playing game can explore a whole new island with never-seen-before bosses.
Joining LiteBringer's active community has never been easier as the game now comes with a free trial period. After downloading the game, anyone can immediately start playing without having to have Litecoins (or even knowing anything about cryptocurrencies).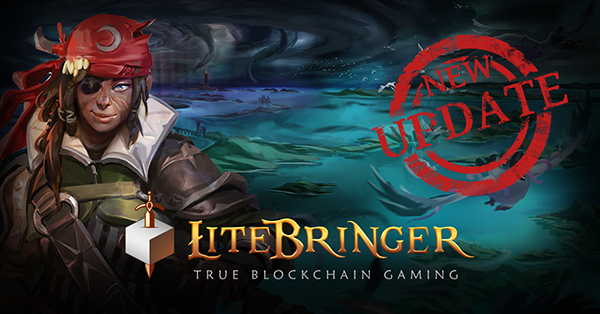 As a true blockchain game, every move in LiteBringer is a transaction on the Litecoin blockchain that requires a small mining fee. CipSoft covers the costs for the first 600 transactions of every player, which is usually enough to play the game for a few weeks. Existing and returning players can secure the same amount of free transactions.
The update also brings new daily and weekly quests as well as one-time events. They were designed in a way to also give new players an early chance to receive valuable loot and earn Litecoins. Endgame characters can now be sent on a long legendary questline to obtain some of the rarest assets in the game.
On top of that, the LiteBringer team has also enhanced the game's performance in several areas. For example, listing trades or taking a look at the leaderboard should be much faster now. For more information about the update, please visit litebringer.com.